Your Retrospectives
After logging into SpotWalla you can access your retrospectives by finding the Trips & Retrospectives panel and clicking the Retrospectives button.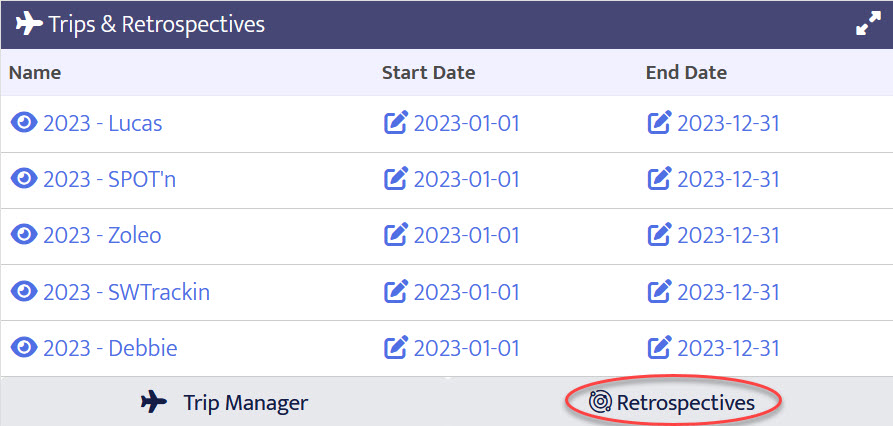 The next screen is a list of all your Retrospectives. For instance...

To create a new retrospective, click the Create Retrospective button. If you've created some already, they're listed in a table. In it you'll see the name/description, whether or not the retro is public or private, the number of trips in the retro and the default map type.
The Actions column has a buttons that allow you to Update, Delete or View the retro as well as a button to copy the retro's link so you can share it with family and friends.