The friends viewer allows you to see all your friends on a map.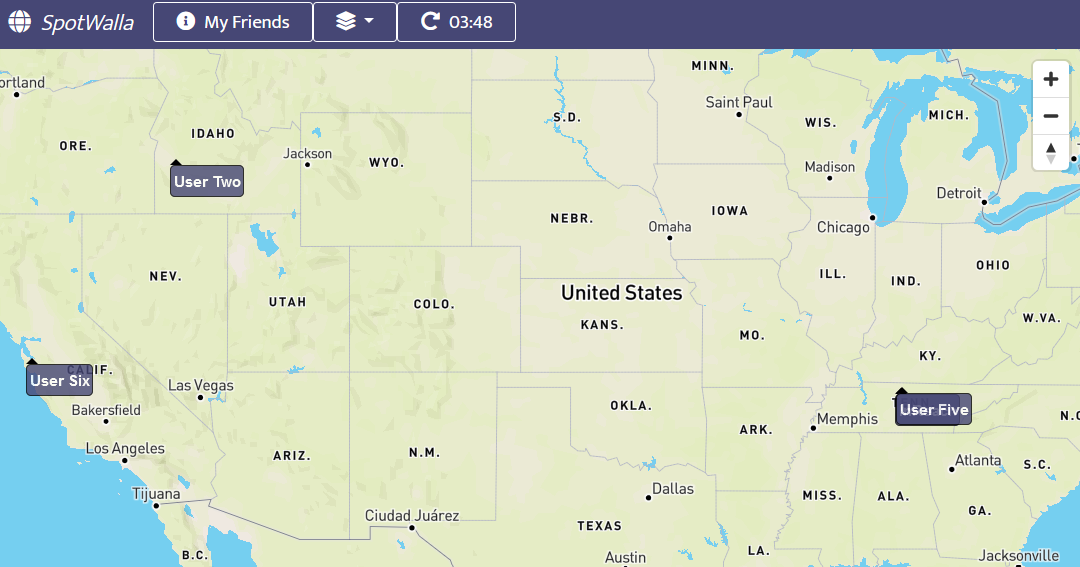 At the top of the view you can click SpotWalla and go back to the home page. If you click My Friends, a dialog will appear with all your friends listed. Click any friend and the map will pan/zoom to their location.
Clicking the button allows you to change the map type. And the button displays a countdown timer until the map is automatically refreshed. Clicking the button will refresh the map immediately.
Clicking any marker on the map will display detailed information about the friend and location.